Trespass Mens Tappin Waterproof Jacket – Ivy
£69.99
You'll be suitably dressed to meet the outdoors in the Trespass Mens Tappin Rain Jacket with its breathable waterproof design.
The Hem Drawcord allows you to tailor the fit to you, whether that being a loose-fitting jacket with room to layer up or a tighter fit to protect you from cold breezes, this coat has you covered. Along with its detachable hood you will be ready whatever the weather.
The Tappin uses Tres-tex fabric a waterproof yet Breathable fabric ideal for active and highly mobile people. The durable, functional coatings and surface treatments help repel water away from your body.
Tappin to your inner adventurer with this waterproof jacket and its sleek eye-catching look.
Available at our store in Wellingborough.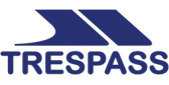 Description
Features:
Waterproof
Tres-tex Fabric
Breathable
Taped Seams
Windproof
3 Zip Pockets
Adjustable Cuffs
Removable Hood
Hem Drawcord
Contrast Lining
Only logged in customers who have purchased this product may leave a review.