Trespass Mens Bosten Padded Jacket – Blue
£69.99
The Bosten Trespass men's casual padded jacket is a lightweight, versatile essential for your wardrobe. With a Grown-on-hood, contrasting lining and zips, and convenient pockets, it's a great jacket for everyday wear.
Due to being made from a lightweight Polyamide material the jacket is perfect for all occasions, this makes it comfortable light and easy to wear. It has a Grown-on-hood adding an extra layer of protection and keeps you warmer during cold weather.
This jacket also has some stylish contrasting lining and zips to add to its unique eye-catching design.
Available at our store in Wellingborough.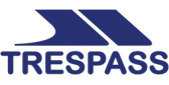 Description
Features:
Grown-On-Hood
Padded
2 Lower Zip Pockets
Contrasting Lining and Zips
Matching Binding at Hood, Cuffs and Hem
Only logged in customers who have purchased this product may leave a review.