Algae Eliminator 2 Litre
£21.99
Most pool algicides prevent algae. Algae Eliminator has been formulated to destroy existing green, black and mustard algae. Algae Eliminator when used as per the following instructions will clear algae infested pools.
Destroys existing Algae
Formulated for cure rather than prevention
Dual action properties
Restores clear water to an algae infested pool
Available at our store in Wellingborough.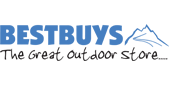 Only logged in customers who have purchased this product may leave a review.