Calor Patio Gas 5kg (Refill Only)
With enough gas to fuel up to 14 BBQs*, the 5kg Patio (propane) gas bottle is the perfect choice for powering your small BBQ or table top heater. The cylinder is designed to be easy to carry and convenient to store; and each one is fitted with Calor's innovative Gas Trac indicator which lets you know when you're running low.
* Based on a 3 burner BBQ with side burner burning at full power (10kw or 0.72kg/h) using a 5kg patio gas cylinder for 30 minutes each time. The number of BBQs depends on the length of time barbecuing and the number of burners used each time.
Due to limited gas bottle supplies, we are only able to offer refills on "like for like" Calor gas bottles.
We are currently not able to offer new Calor gas bottles. If you would like to purchase a new gas bottle, please try contacting, DGM on Gold Street in Wellingborough or visit the Calor website.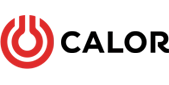 Description
Features:
| | |
| --- | --- |
| CYLINDER TYPE | Patio gas |
| CYLINDER USAGE | BBQs, Patio heaters, Camping |
| CYLINDER COLOUR | Green |
| CAPACITY | 5kg |
| GAS TRAC | Yes |
| HEIGHT | 390mm |
| DIAMETER | 300mm |
| TARE WEIGHT (EMPTY) | 9-10kg |
| GROSS WEIGHT (FULL) | 15-17kg |
| REC. OFFTAKE (APPROX.) | 10Kw |
Only logged in customers who have purchased this product may leave a review.