Concentrated Water Clarifier 1 Litre
£16.99
Your pool water is likely to become cloudy from time to time. Increasing the level of sanitiser and adjusting water balance can usually solve this problem. The regular use of a Pool Water Clarifier will improve the efficiency of your pool's cartridge filter and improve water clarity.
Available at our store in Wellingborough.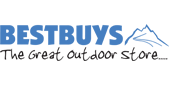 Only logged in customers who have purchased this product may leave a review.