Summit Butane Gas 4 Pack
£9.99
A pack of 4 butane gas 227g butane gas cartridges to fuel compatible camping appliances such as stoves, lanterns or heaters.
High performance with a countersink release vent (CRV) safety feature which prevents the build up of gas making the canisters ideal for campsite cooking appliances.
A4 227g butane / CP250 gas cartridge
Available at our store in Wellingborough.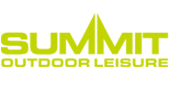 Only logged in customers who have purchased this product may leave a review.