Clarifying Granular Floc 2kg
£9.99
Restore the sparkle to swimming pool water.
Flocculants are substances which improve the efficiency of your sand filter. They release a coagulant to help filter sand remove fine particles which could pass through the filter and make the water cloudy. Granular Floc is ideal for use when suspended particles cloud the pool water.
Granular Floc should only be used in conjunction with sand filters.
Available at our store in Wellingborough.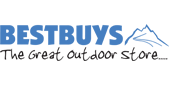 Only logged in customers who have purchased this product may leave a review.