Deluxe Floating Hot Tub / Spa Food and Drinks Bar
£14.99
This Spa Bar features three food sections including a large centre storage section with food cover and six beverage holders with different colour selections so everyone can keep track of their drinks.
The buoyant design means that the Spa Bar won't tip over as you hold your drink and can be easily pulled closer using the side handles.
Available at our store in Wellingborough.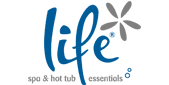 Description
Features:
Multiple food storage sections
Large centre food section with cover
6 different colour beverage holders
Side Handles
Size: 50cm x 41cm (approx.)
Only logged in customers who have purchased this product may leave a review.