Hot Tub / Spa Maintenance Kit
£35.95
The Ultimate spa cleaning and maintenance accessory kit with all the tools you need to keep your hot tub in top condition. This maintenance kit includes…
Underwater Spa-Vac for cleaning the bottom of your Hot Tub – this connects to your hose pipe and uses a venturi action to create a vacuum. Comes with a Telescopic Pole.
Spa Scoop Net – for collecting loose debris such as leaves and bugs.
Spa Brush – which connects to the telescopic pole, making it easier to brush surfaces below the waterline.
Absorbent Scum Remover Disc – soaks up and removes surface oils and lotions to help prevent the build up of scum lines and help improve filter performance.
Available at our store in Wellingborough.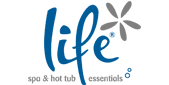 Description
Kit Includes:
Spa-Vac Underwater Vacuum
Spa Scoop Net
Spa Brush
Absorbent Scum Remover Disc
Telescopic Accessory Pole
Only logged in customers who have purchased this product may leave a review.