Trespass Mens Toffit Waterproof Jacket – Indigo
£65.99
The Trespass Mens Toffit Rain Jacket is a fashionable waterproof yet breathable jacket.
Featuring Coldheat technology, this jacket's padded structure acts as a layer of insulation that stores body heat in order to keep you warm whilst still able to retain a lightweight breathable feel.
The Toffit uses Tres-tex fabric a waterproof yet Breathable fabric ideal for active and highly mobile people. The durable, functional coatings and surface treatments help repel water away from your body.
Being the Perfect blend of form and functionality the Toffit jacket is an ideal solution to your winter wardrobe.
Available at our store in Wellingborough.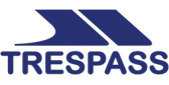 Description
Features:
Waterproof
ColdHeat Technology
Tres-tex Fabric
Breathable
Taped Seams
Windproof
4 Zip Pockets
Inner Pocket
Adjustable Cuffs
Removable Hood
Only logged in customers who have purchased this product may leave a review.