Trespass Mens Iggley Waterproof Jacket – Chive
£84.99
The Trespass Mens Iggley Rain Jacket is a stylish waterproof coat designed to keep you as dry as possible in wet weather.
Featuring Coldheat technology, this jacket's padded structure acts as a layer of insulation that stores body heat in order to keep you warm whilst still able to retain a lightweight breathable feel.
The coat is waterproof to 5000mm and features a water repellent front zip, removable hood and a chin guard to stop the rain from affecting your day. Plus the Iggley has a striking design featuring a contrasting zip design.
Available at our store in Wellingborough.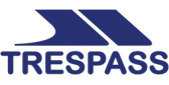 Description
Features:
Waterproof
ColdHeat Technology
Breathable
Taped Seams
Windproof
2 Zip Pockets
Bonded Chest Pocket
Adjustable Cuffs
Removable Hood
Only logged in customers who have purchased this product may leave a review.